Earning cryptocurrencies shouldn't be hard nowadays amidst growing crypto prices. Especially beginners who face crypto for the first time shouldn't struggle to earn their very first coin. That's why I listed below some of the most profitable faucets you should use.
Cointiply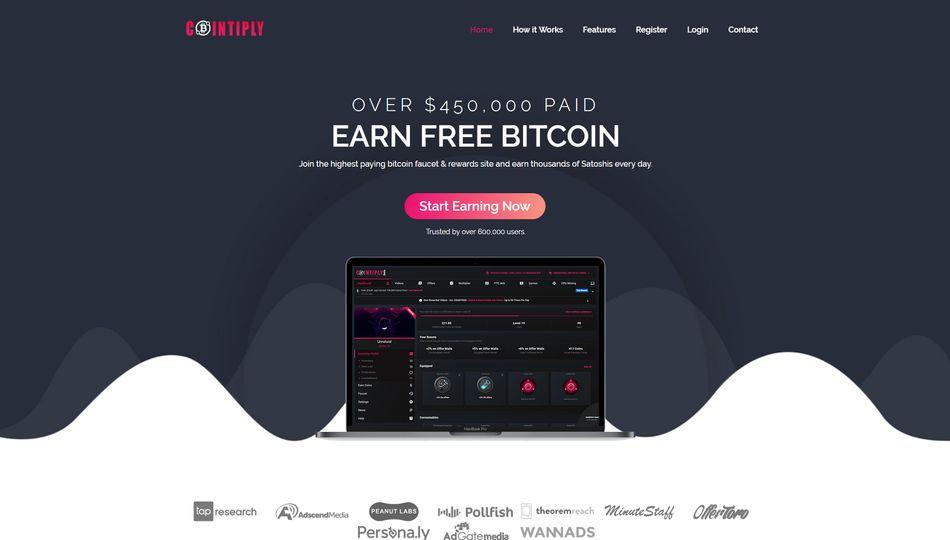 Name: Cointiply
Website: https://cointiply.com
Faucet Reward: min. 22 coins every hour
Other ways to earn: Offer walls, Surveys, Videos, etc …
Minimum withdrawal: 30,000 – 50,000 coins
Withdrawal types: Bitcoin, Dogecoin
Affiliate commissions: 25% on Faucet Claims, 10% on Offer wall earnings
Cointiply is out here one of the most profitable faucets and you can earn at Cointiply using various methods, e.g. Faucet, PTC Ads, Offers and interest on top of your balance. At the faucet, you can claim at least 22 Coins (equivalent to 22 Satoshi) every hour.
What is really interesting about the faucet of Cointiply is the multiplier which boosts your faucet payout. The multiplier depends on various factors, for example, if you answer surveys, watch videos or do PTC Ads, your multiplier will increase. However, with declining activity, the multiplier will decrease accordingly.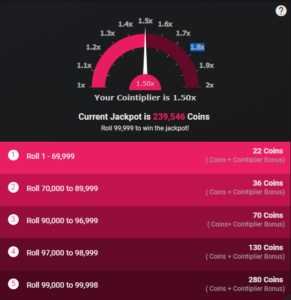 There is pretty much more profitable stuff on Cointiply you can do to accumulate more Satoshis, that I pointed out below
Answer Surveys & Do Offers
Claim from the Faucet
Multiply Game
Watch Videos
View PTC Ads
Play Games
Refer new User
Interest paying (5% annual interest)
FreeBitcoin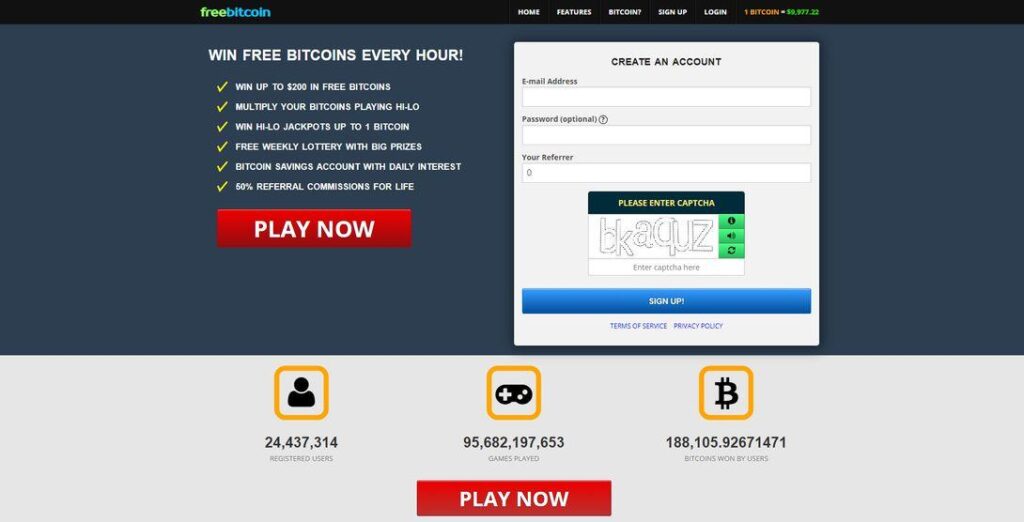 Name: FreeBitcoin
Website: https://freebitco.in
Faucet Reward: min. 1 Satoshi to up to $200 every hour
Minimum Withdrawal: 0.0003 BTC
Affiliate Commissions: 50% of the base prize, 0.40% of wager/bet, 25% of base daily interest, 50% of trade fee
Freebitcoin is one of the oldest and most profitable bitcoin faucets. It started in the year 2013 where they had only the faucet and multiply game. Until now, things have been changed and they provide betting, a contest to win a luxurious car, a lottery, a referral contest and a saving account. At Freebitcoin you can earn between 1 Satoshi and 0.0035 BTC (equivalent to $200) every hour with their provably-fair roll game.
They also offer a loyalty bonus in the form of reward points or by doing some activities on their site, for instance by playing the multiply game, betting on events or buying lottery tickets you can increase your standard faucet reward. For every roll on the free, multiply game or even referral's claim, you'll receive reward points which you can use to buy some astounding prizes like gift cards, smartphones or hardware wallets.
Brief points of what Freebitcoin offers
Free BTC Game
Multiply Game (Dice)
Bet on Events
Golden Ticket Contest (Prize: Lamborghini)
Referral Contest
Reward Points System
Lottery
Savings Account
Wheel of Fortune
FaucetCrypto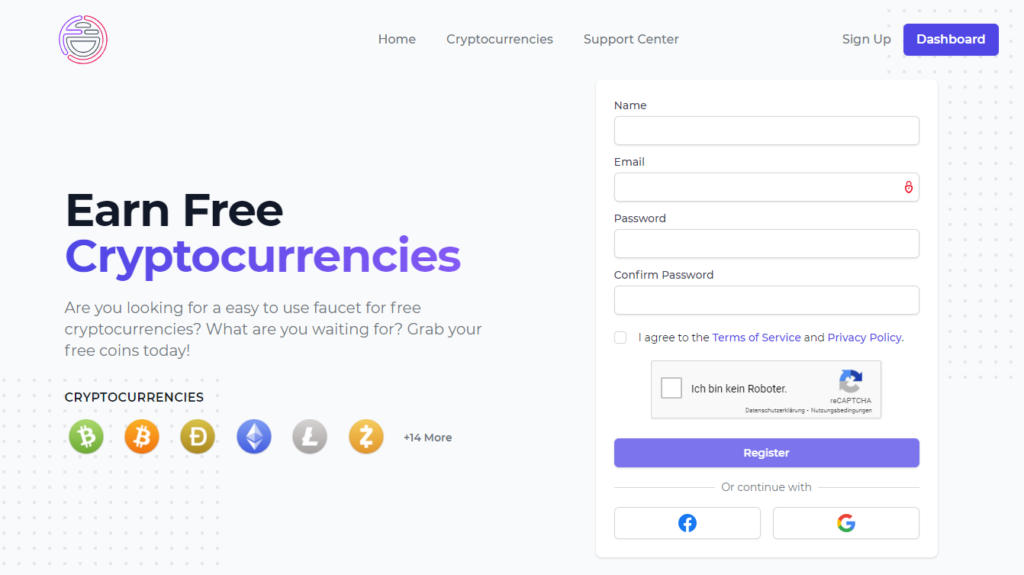 Name: FaucetCrypto
Website: https://faucetcrypto.com
Faucet Reward: 18 coins every 40 minutes
Other ways to earn: PTC Ads, Shortlinks, Offer walls, surveys and Achievements
Minimum withdrawal: 1,000 coins (+ 50 coins fee will be applied)
Withdrawal Types: various cryptocurrencies including altcoins
Affiliate commission: 20%
FaucetCrypto is a multi-currency faucet site with various methods to earn coins. Unlike other faucets, you can earn your coins also using short links, offer walls or even with PTC ads. In addition, FaucetCrypto also offers a level-system that enables higher faucet rewards when surpassing certain levels.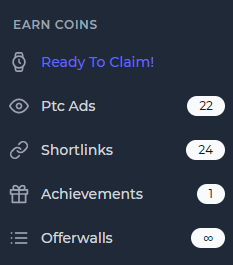 Plus, as an active user, you can unlock achievements which give coins in return. For example, watching certain amount of PTC ads or reaching a level will give you some coins.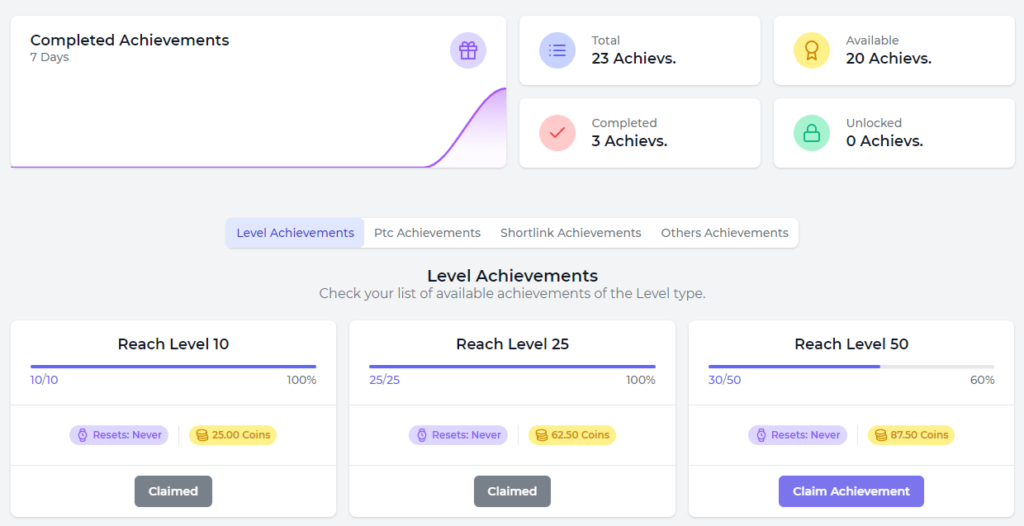 Furthermore, FaucetCrypto awards for completing tasks from offer walls with items that give an additional boost. These can be a faucet boost, reduced faucet timer, experience or referral boost. Be sure to equip these items to benefit from higher earnings.

To sum up, FaucetCrypto is another profitable faucet with rich features to earn coins from there. Therefore, earning a few dollars a week with FaucetCrypto shouldn't be a big deal.
CryptoWin
Name: CryptoWin
Website: https://cryptowin.io
Faucet Reward: 1 to 6 Satoshi every 15 minutes
Withdrawal Threshold: 10 Satoshi
Withdrawal Method: FaucetPay
Affiliate Commission: up to 50% commissions
CryptoWin is a profitable Bitcoin faucet. It's rich of features like PTC ads, offer walls, lottery … just to name a few. Besides, you can also multiply your earnings on CryptoWin using the Hi-Lo game. Finally, you can also deposit Bitcoin to CryptoWin and earn daily interest of 0.7% for 180 days.
FireFaucet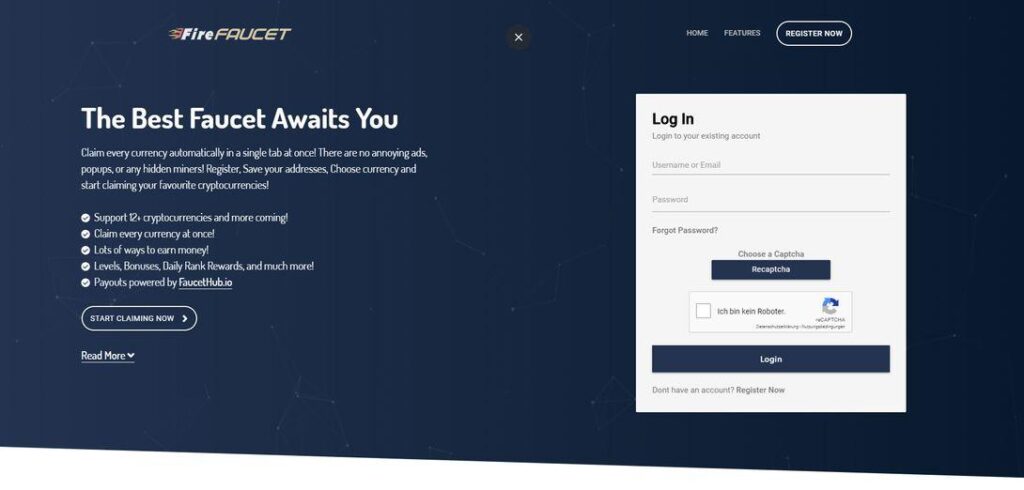 Name: FireFaucet
Website: https://firefaucet.win/
Faucet Rewards: see below
Affiliate commission: 20% commission on every user's withdrawal
FireFaucet is another auto-faucet where you don't have to solve captchas to earn cryptocurrencies. All you need is to leave the tab of FireFaucet open and have some auto-claims. At FireFaucet you can earn from 12 cryptocurrencies that are part of FaucetHub and will also be sent there.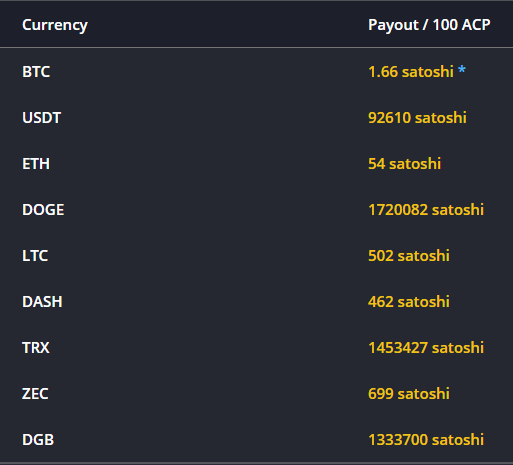 However, in order to use the functionality of the AutoFaucet properly, you need to have some Auto Claim Points. Upon registration, you will receive 50 ACPs that is sufficient to run the Auto Faucet for five minutes. You can earn additional Auto Claim Points through short links, mining, faucet, offer walls, PTC ads and tasks.
Furthermore, you can earn a decent amount of Auto Claim Points from the Daily Bonus. Last but not least, FireFaucet also has an integrated activity system. Doing some activities on FireFaucet is rewarding you with Activity Points. Upon reaching a new level, you can gain a reward and receive a small bonus on the Auto Faucet.
BigBTC.Win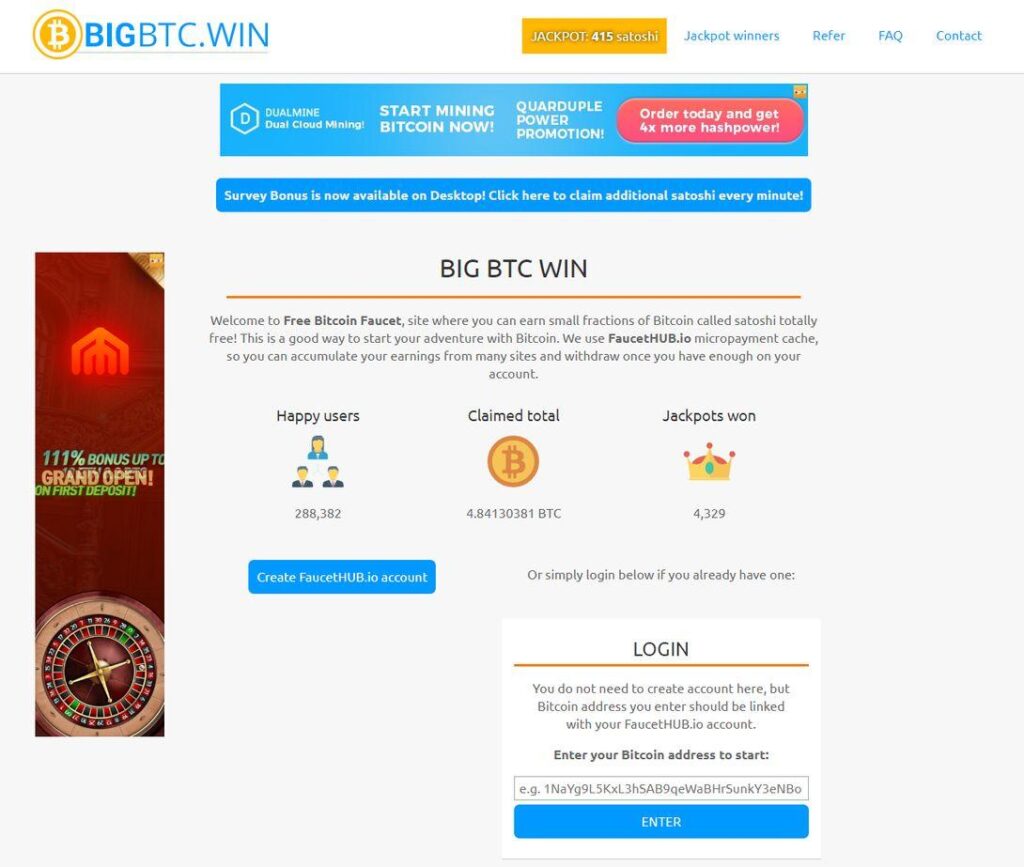 Name: BigBTC.Win
Website: http://bigbtc.win/
Faucet Reward: 3 Satoshi every 5 minutes
Withdrawal Threshold: 100 Satoshi
Withdrawal Method: FaucetPay
Affiliate commission: 20% commission
BigBTC is another popular bitcoin faucet with a unique template. The faucet pays 3 Satoshis every five minutes plus a chance to win the jackpot. Moreover, you can also claim additionally Satoshis by using the daily bonus, watching videos or completing tasks.