For months, Helium MIning is more and more trending. And the demand for the Helium miners is so great that people have been waiting for almost a year. Therefore, many people who want to start with Helium Mining always ask the same question: What Helium Miner is Available To Buy? What Helium Miner ships the fastest?
Taking a look at various sites may cost pretty much time, especially with more manufacturers getting approved. Therefore, I'll point out the situation of the market around Helium miners in an easy way.
Vendors That Sells/Ships Helium Miners
Bobcat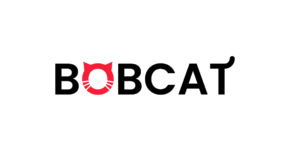 Currently, Bobcat is the only vendor that sells their Bobcat Miner in their online shop. However, the shipping time is around 12 to 18 weeks but still faster than other vendors.
Price: $429 excl. shipping cost + tax
Frequencies: EU868, US915
Shpping Time: 12- 18 weeks
Sensecap
A new vendor called Sensecap ships Helium Miners through a few locals distributors. It's worth noting that every distributor has its own plan to sell Helium miners. For instance, through a digital waiting room or raffle.
Price: $519 (may vary depending on the distributor)
Frequencies: EU868, US915
Shipping: no concrete information; first batch ships in the mid of July
Places to Buy A SenseCap Miner (First Batch):
For further batches, you can shop at Sensecap's store.
Vendors That May Open Their Preorder Soon For Helium Miners
There are currently two vendors that may open their preorders as soon as they get approved by DeWi.
Linxdot

Linxdot has opened a waitlist where anyone can sign up to get a position to buy a Helium Miner. They will open their pre-orders in the first week of August.
Price: £300 incl. tax
Frequencies: US915, AU915, KR920, AS923-1/2/3, EU868, IN865, RU864, CN470
Shipment of 1st Batch: September, 2021
Controllino
Controllino is currently in the process of taking all necessary steps in order to get approved by Helium. Currently, they are in their last phases to submit Helium mining devices to the Helium Engineering team. However, anyone can sign up to the waitlist to buy a Helium Miner later.
Price: below $580
Frequencies: US915, EU868
Opening of pre-orders: Estimated in August to September
Pisces Miner
Pisces Miner may be unknown for most of you but they got recently approved as hotspot makers. According to their latest Twitter post, they are about to open their pre-orders for their Helium miners very soon.
Vendors That Are Out Of Stock
Some vendors are out of stock and/or don't accept any new orders for Helium Miners from buyers. These are as follow:
RAK HotSpot Miner

CalChip doesn't accept new orders, but has a wait list for anyone who is interested anyway

LongAP

Unclear date when they open their orders

Nebra

Sold out for months but you can be notified for a restock

Syncrobit

Closed their orders temporarily to fulfill placed orders
Last Update: 30th July 2021