Have got some crypto addresses – whether Bitcoin, Litecoin or Ethereum? Well, congratulations. You probably may hold crypto you don't know in such called crypto forks.
These cryptos lie in their forks, e.g. Bitcoin Cash or Ethereum Classic. Bitcoin Cash or Ethereum are forked cryptocurrencies who were the original cryptocurrencies until they got split. You probably ask now why a cryptocurrency forks or split. I got the answer below.
What's a fork?
A fork is an event where a cryptocurrency split into two cryptocurrencies. Bitcoin Cash and Ethereums are typical examples of such a fork. Reason for such a fork is mostly conflicts within the community, e.g. conflict about low blocksize or features. At the case Bitcoin Cash, a vast majority advocated a higher block size, while the party at Bitcoin declined this change. This had resulted in two large parties and as a result, the Bitcoin cash party decided to fork on a specific block number. Until the fork occurs, that party's task was to convince a couple of miners to switch to Bitcoin Cash.
When the fork occurs, the chain of Bitcoin splits into two chains: Bitcoin and Bitcoin Cash.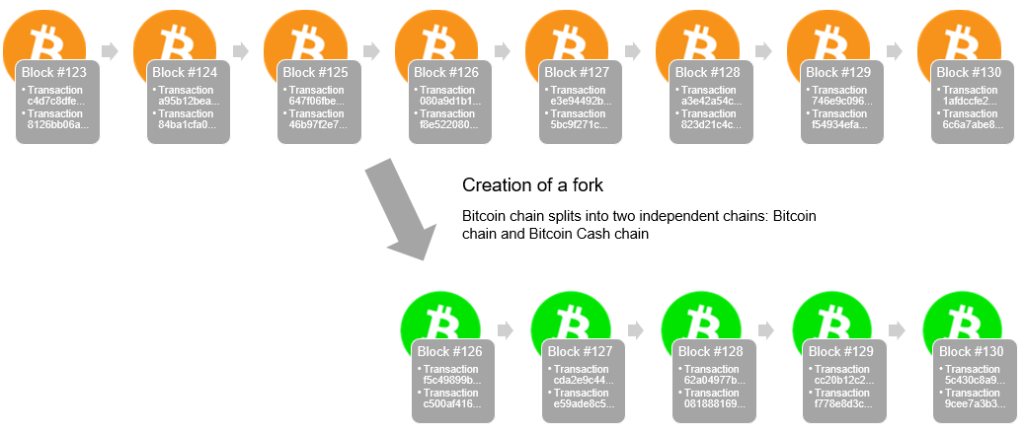 How can I profit from a fork?
Whether you still hold crypto in your wallet address or not, you may profit if you have been long in Bitcoin. Because why? If you had crypto at the time of the fork and converted already your Bitcoin to fiat, you still have cryptocurrency, namely in Bitcoin Forks. The list of Bitcoin forks is long. Some Bitcoin Forks are worth more than $100, others are just cents worth. There are not also Bitcoin forks but also forks for other cryptocurrencies. Another forked coin is Ethereum Classic. Due to a leak in a smart contract and a massive hack, the Ethereum community agreed on forking the cryptocurrency: One cryptocurrency with the leaked smart contract and the resulted loss of users through a hack, another cryptocurrency with the reverted hack and its consequences.
To check whether you hold some cryptocurrency, you can use this amazing tool FindMyCoins.Ninja. Simply enter all addresses you know or saved somewhere.

Searching for coins in forks is one thing, collecting them is another thing. Usually, you have to download the client of the forked coin and sync the whole blockchain. This can be time-consuming, I know. Therefore, I use this tool of walleting.services which helps you to send remaining forked coins to your (exchange) address.
There, you can claim coins from your Electrum seed, private key or even from your Ledger wallet. Please note that you shall not proceed through if you still have Bitcoin or other valuable cryptocurrencies.
Are there forks for other cryptocurrencies?
Of course, there are also forks for other cryptocurrencies. The forked cryptocurrencies on FindMyCoins are not the only ones, there are plenty more. All crypto forks including these of Litecoin and Ethereum can be found on Forks.net. The list is constantly expanding by new forks. Therefore, to make the most out of forks, you should consider moving cryptocurrencies out of exchanges, not only because of the security but also for many other advantages, such as free cryptos from forks.